W

hat if you simply changed ONE daily habit (brushing your teeth) and used a safe and effective TEETH WHITENER TOOTHPASTE vs. the commercial brands available that have unhealthy warnings on the back, like "don't swallow and if you do call the poison control center" or "keep out of reach of children under 6"????
What IF each time you brushed your teeth you not only put a brighter SMILE ON YOUR FACE, but the face of a CHILD?
ViiVa Global gives 100% of their net profits to World Children's Fund and by buying this tooth paste, you can help too!  By simply using the EXTRA SMILE TOOTHPASTE BRAND your purchase helps!
Available May 1st. Get on our list for full details!!!!
IF you are seeing this AFTER May 1st simply go to www.DaveandJoy.com and place your order.  We have embedded a 10% promo code IN our link so you will save money.  
Help a child in need while brightening your teeth.  A Win-Win.
Fund Raising Opportunities are available.  Make a Difference…. vs selling popcorn or cookies to your 'social network of family and friends'.
EXTRA SMILE TOOTHPASTE is only available through ViiVa Brand Partners….it will never be sold through eBay or Amazon or in retail stores.
Want to learn more on how YOU can make a difference?  Give us a call at 802-846-7530 or email us at www.Info@DaveandJoy.com.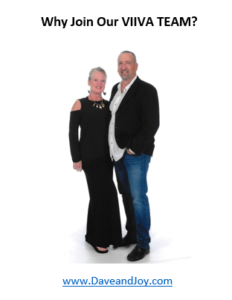 Dave and Joy: Vice President/Global Leaders